WWF Intercontinental Championship (4X)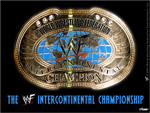 January 21, 2001-Defeated Chris Benoit on Smackdown!

May 4, 2000-Defeated Chris Benoit in a Ladder Match at the Royal Rumble.

January 23,2000-Defeated Chyna and Hardcore Holly in triple treat match to win the title.

October 17, 1999-Defeated Chyna at Armageddon.

WWF Tag Team Championship (2X)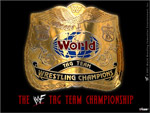 October 22, 2001-One night after defeating The Rock at No Mercy for the WCW Championship, Y2J teams with The Rock to win the WWF Tag Titles from the Dudley Boys on RAW.

May 22, 2001-After winning a tag team turmoil match with his partner Chris Benoit at Judgment Day, Jericho and Benoit defeat Triple H and Stone Cold Steve Austin on RAW to win the titles.
WWF Hardcore Championship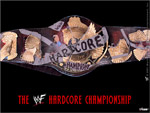 May 28, 2001-Defeated The Big Show on RAW. He lost the title on the way up the ramp to Ryno who delivered a monsterous Gore!
WWF European Championship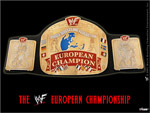 Wrestlemania 2000, April 2-Pinned Chris Benoit in a triple threat, 2 pinfall match in which Angle was both Intercontinental Champion and European Champion. Benoit pinned Jericho in the second fall to become the Intercontinental Champion.